| LOGISTICS | STOCKING | INSTALL | USE |

DEDICATE LOGISTIC SERVICE
Supported by worldwide best logistic companies, our delivery and pick up services are easy and on time. We take care of everything, round trip. Deliveries take place on the day before the event at the latest, and picks up on the next working day. Our operation department will send you labels to be attached. All you'll have to do is to pack headphones and transmitters into the boxes, close them with the provided cable ties, and wait for our courier to come and pick up. As an alternative, you'll have the option to drop them at the closest point nationwide. Most of the deliveries need just 24 hours.
KIT SILENTSYSTEM | 30 | 40 | 60 |
The Silentsystem kit will be delivered in closed boxes, with a detailed packing list included. Boxes composition varies depending on the different models: for SX909 and SX553 model, 30 Headphones per box, for SX808 model, 45 units, for SX809 model, 60 units.
First thing once you get the Silentsystem, is to make sure boxes content fits the packing list informations.
In case of any differences, these must be communicated within 12 hours from the reception, informing us through our contact page.
All our wireless headphones ,after every event, are tested, cleaned and hygienised with specific processes and products. Our cleaning procedures are certified.
With us, hygiene and safety are guaranteed.
Silent Transmitters and wireless Headphones are simple and quick.
Here you can find the video instructions.
1: Connect the adapter to the socket
2: Select the transmission channel for your audio contents
3: Connect your device (mixer, pc, iphone, mac, ipad, etc) to the transmitter with the right cable (RCA, minijack).
Every transmitter has a button for channel selection, indicated by a lcd screen on the front. One single transmitter can cover one channel, and it is enough to send the signal to an infinite amount of headphones.
You Can Do Everything with Silentsystem
Silent events are meant to entertain, but also to give a practical solution to transmit sound and reduce acoustic contamination. It is possible to create "healthy areas" in every environment and spot, holding a strong sound control, and optimizing spaces creating, in the same place, different sets and shows. SILENTSYSTEM technology fits for every needs, not just Silent Party and Silent Disco.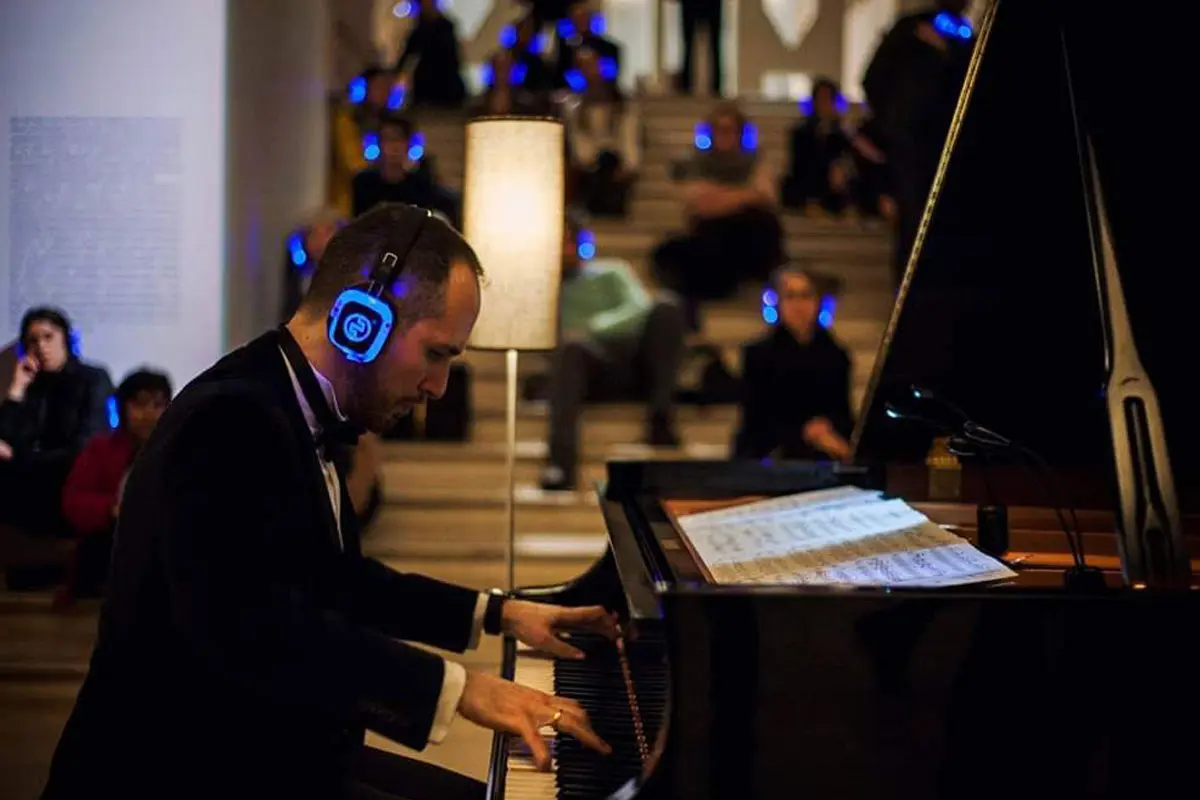 FESTIVAL AND CONCERTS
No more fights with neighbours and city halls. Our revolution is pacific and always wins. Our weapons are smile, joy and SILENTSYSTEM headphones.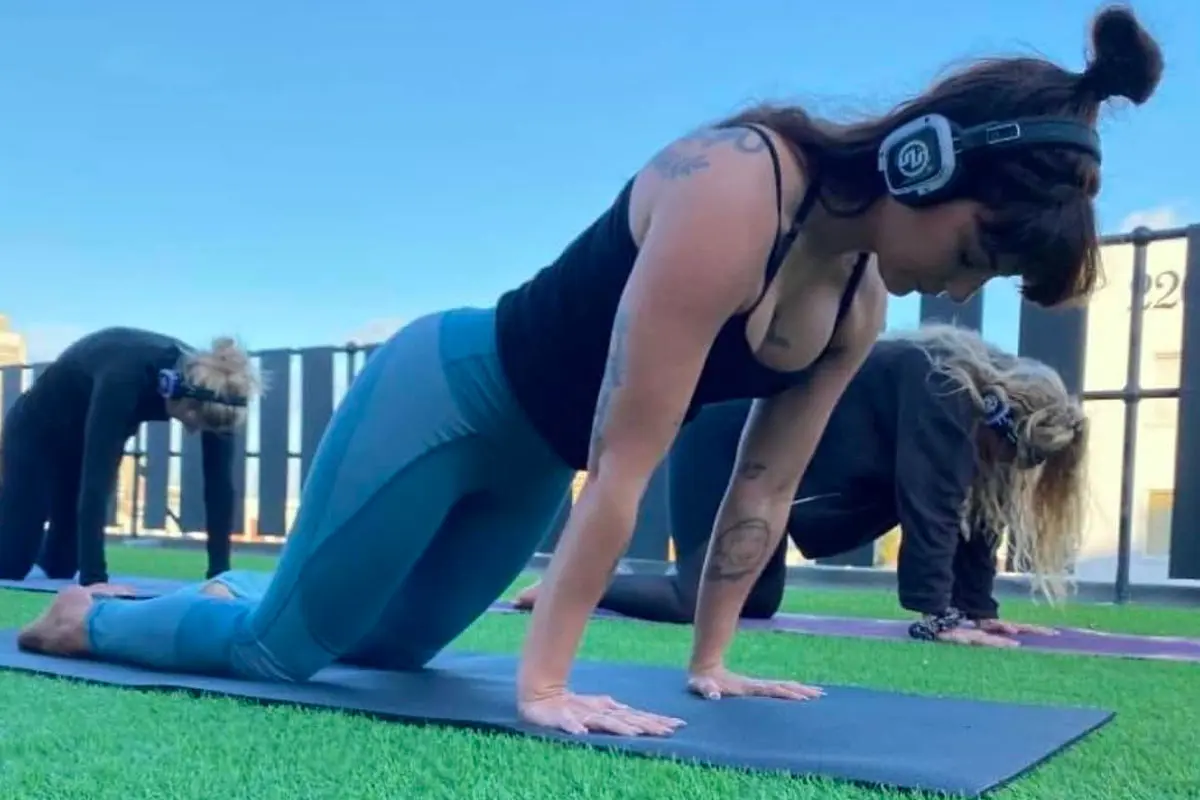 FITNESS EVENTS
Finally the chance to organize events everywhere: squares, parks, beaches will be easy to fill, 3 channels for much music, sport and entertainment.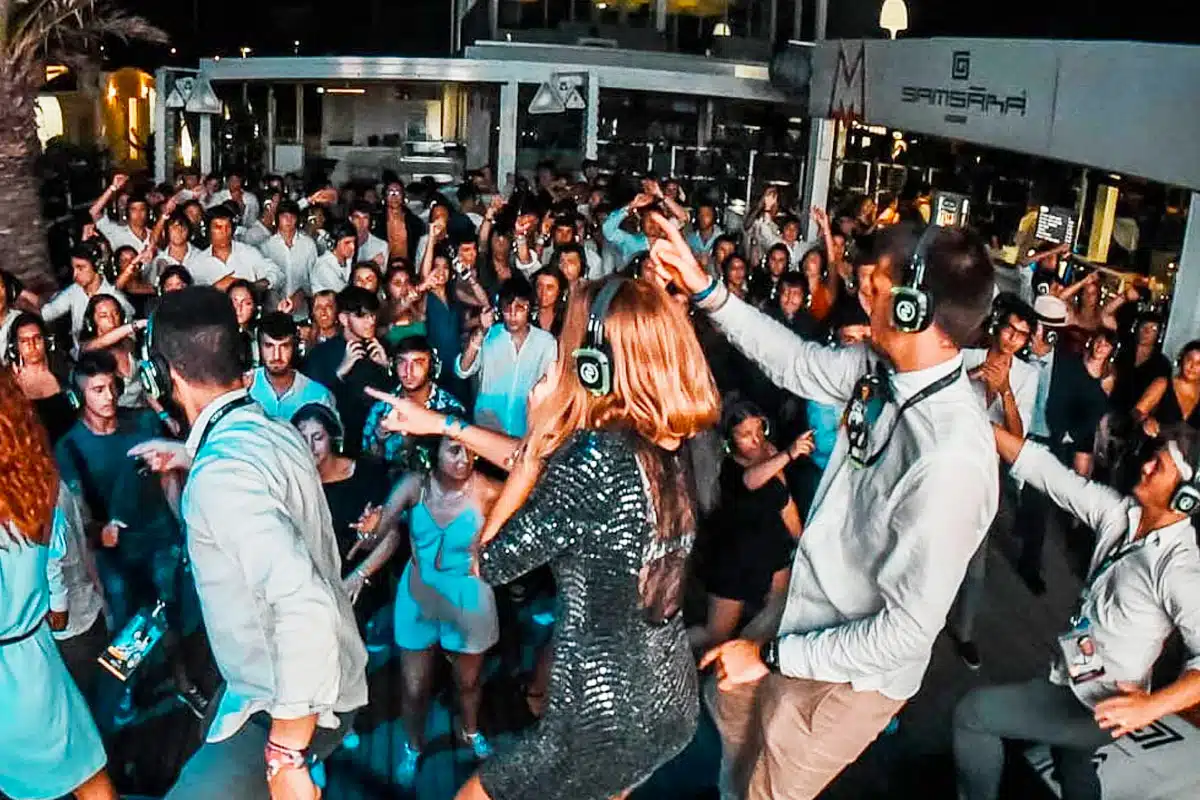 BARS AND CLUBS
No curfew limits with SILENTSYSTEM wireless headphones. You'll be able to transmit three musical genres in the same room: the real Musicocracy.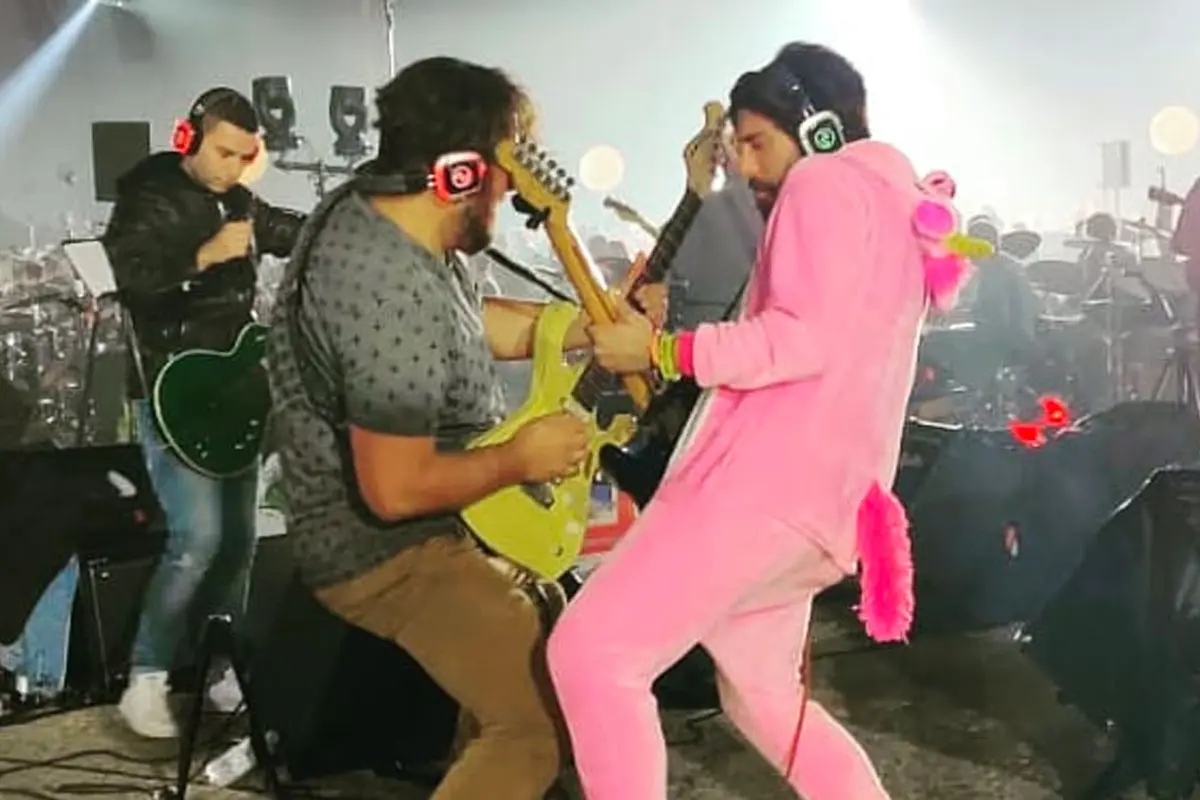 LIVE MUSIC
Nothing better than a live band. With SILENTSYSTEM wireless headphones singers and musicians will be able to perform everywhere, in total harmony and with no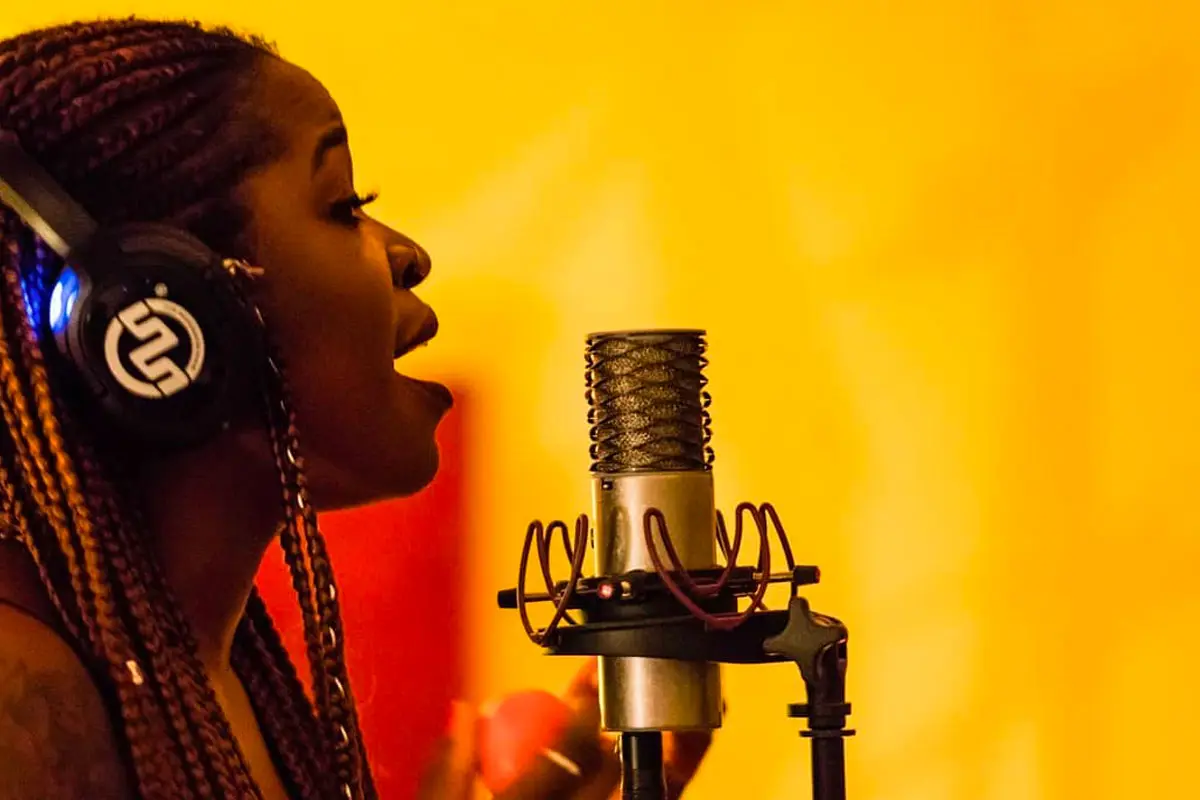 RADIO BROADCASTING STUDIOS
The most comfortable option for radio and recording studios, where wireless headphones allow to move freely and be flexible.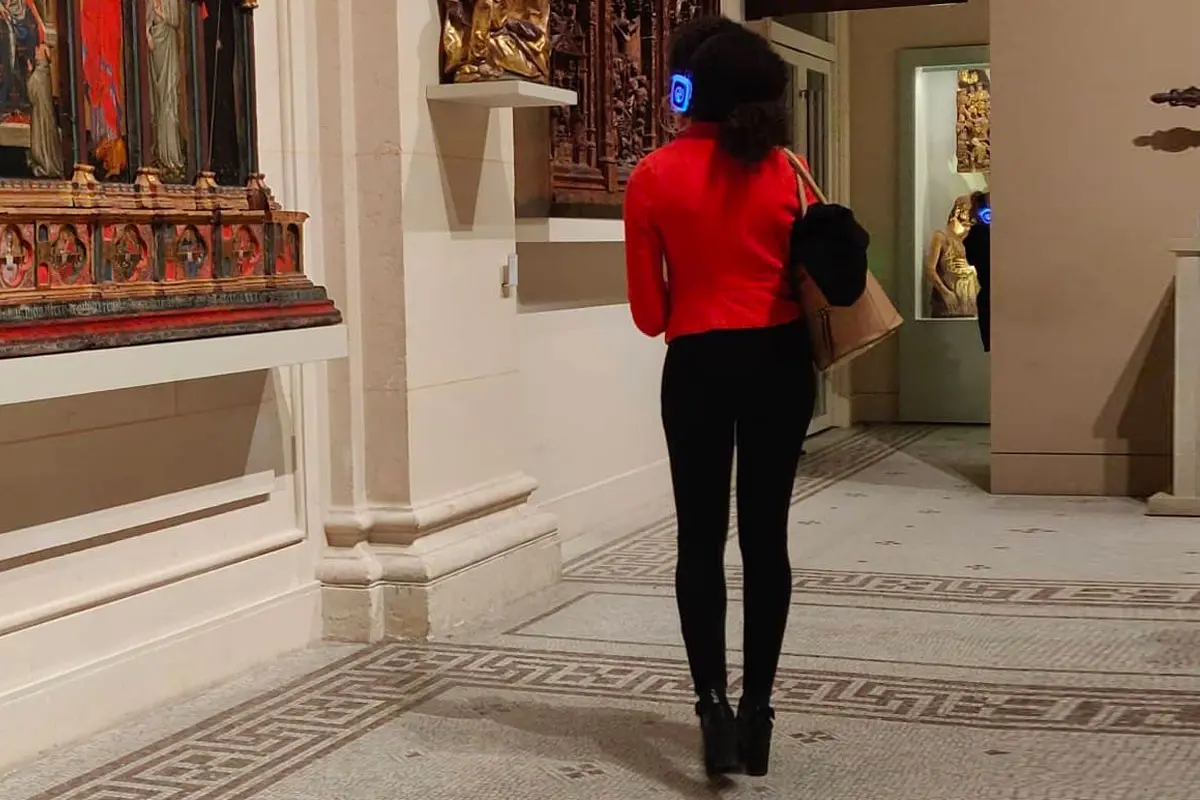 GALLERIES AND MUSEUMS
Art exhibitions and guided tours improved their quality with SILENTSYSTEM wireless headphones: the ideal choice for professionals.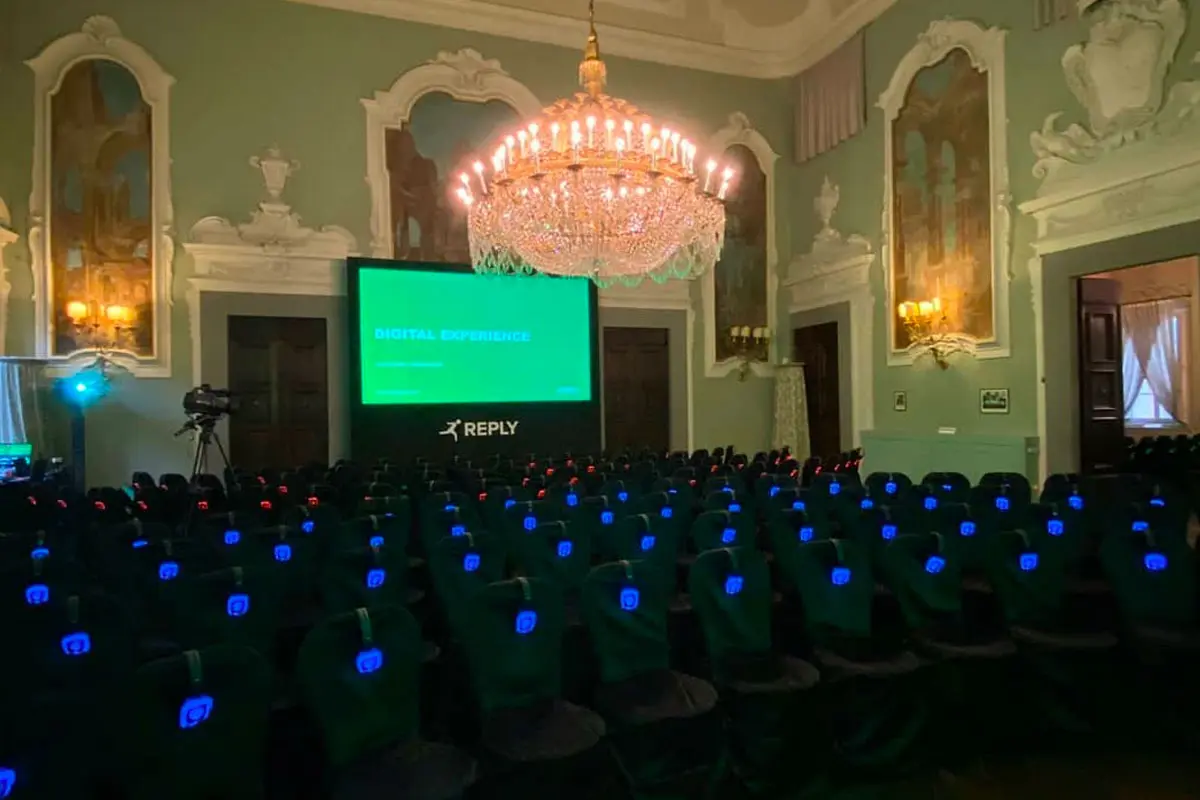 CONFERENCES AND MEETINGS
SILENTSYSTEM wireless headphones are replacing the old transmission system used during meetings, workshops, conferences and fairs.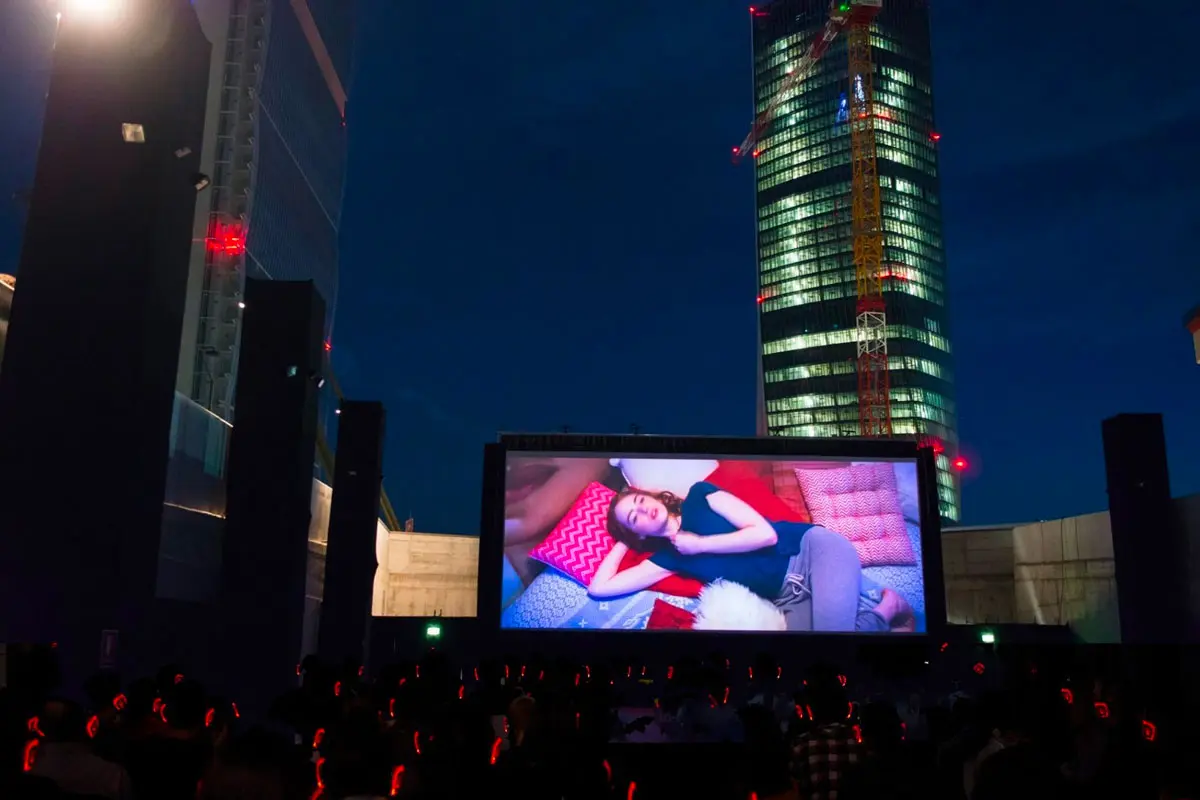 CINEMA AND THEATERS
SILENTSYSTEM wireless headphones are the audio solution for open air cinemas and theaters: innovative, cheap and effective.